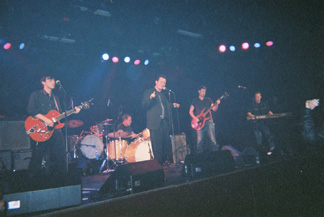 Bughouse's 1st CD
Solid
$14 (+$2 s/h)
Featuring:
Getaway
Ten Lost Years
It Ain't Here or Now
Lights Go Down
Death of Me
My Last Ride
Solid Gold Easy Action
Sunday Suzanne
Don't Come Around
That's Alright With Me
Little Ruby
Put Me Through to Yesterday


CD the 2nd
Dark Days Passing
$14 (+$2 s/h)
Featuring:
Move
Really Ugly
Soothing Green
Leaving
Old Tom Mullen
Linger On
Tell Me Mama
Dark Days Passing
Colour Bearer
Truth
601 South Delta Blues
Sweet Virgina
I Don't Want To


1st with current line up
Everything Must Go!
$14 (+$2 s/h)
Featuring:
King of Saturday Night
Big Black Train
Castle Door
Hold Me, Hug Me, Rock Me
Charlatan Crawl
Bad Seed
The Other One (Kitty)
Dead Letter
Kewpie Doll
Pristine
Boogie Woogie Country Girl
Angel Across the Border
What's Goin' Down




The newest Bughouse release
Bull Mercury
$14 (+$2 s/h)
Featuring:
Francie Nolan's Blues
It's Not Too Late
Trouble Baby
Golden Arm
Bull Mercury
Back in the Game
35th of November
Save a Soul Tonight
Shelf Life
Girl in Room 105
Topsy Turvy
Drinking With the Legends
September Chill


T-Shirts!!! We Got T-Shirts Over Here!!!
Cool Bughouse Five T-Shirts
Only $16 (+$2 s/h)

Tell Us You Want!
Or you can contact us via Snail Mail...
BUGHOUSE FIVE
c/o Apt D 111 E.27th Ave.
Vancouver, BC
Canada
V5V 2K5